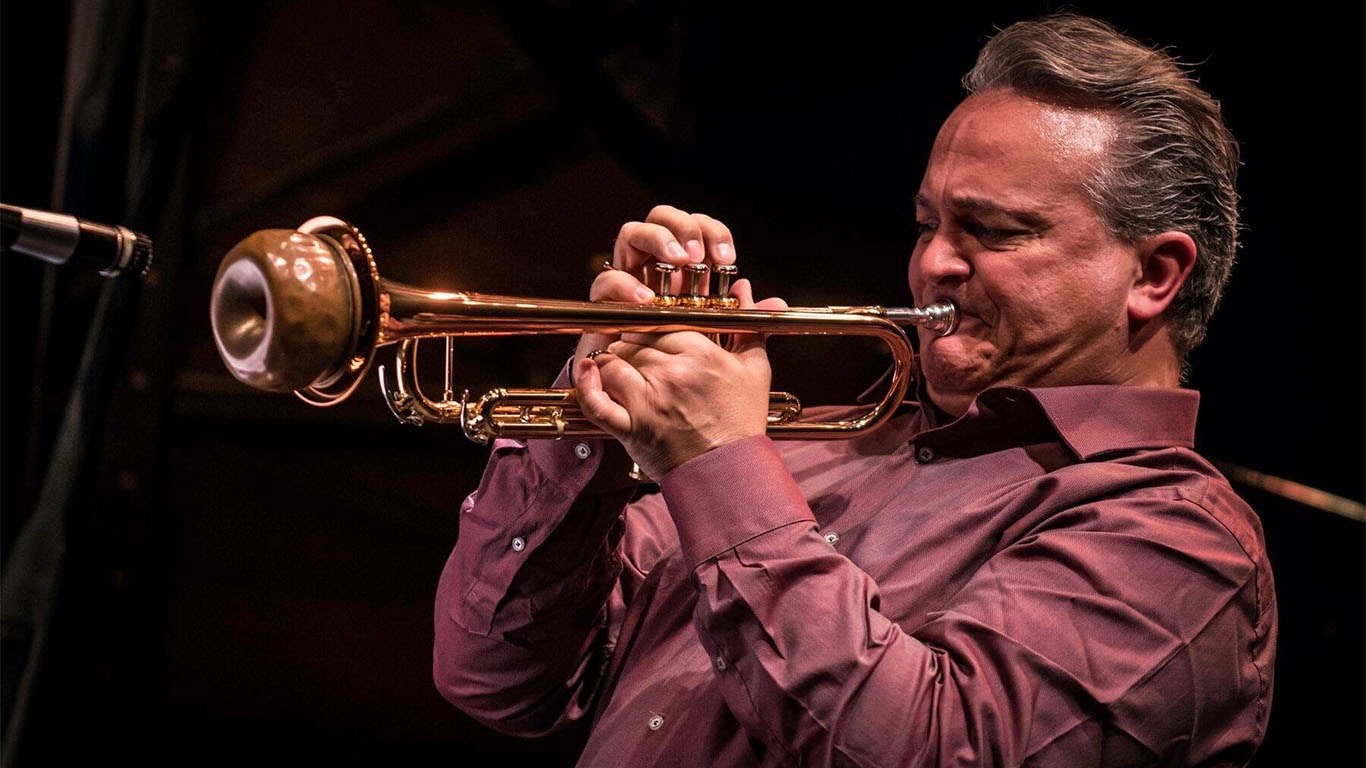 With a network of Artist Centres and Ateliers around the world, Yamaha works with leading players to support their performances and develop instrument designs and new ideas for the benefit of all musicians. Yamaha Artists share with us a passion for inspiring the next generation of players, and a belief that everybody should be encouraged to nurture their talent, connect with others and tell their stories through music.
Get to know trumpet player and Yamaha Artist Andrea Tofanelli
A sentence that sums up your relationship with Yamaha and your Yamaha instrument:
When you get up on stage to play, you need an instrument that's going to help you reach your full potential. Yamaha trumpets help you play at your best no matter what genre of music you're playing.
How does your Yamaha instrument help you in your professional career?
The exceptional versatility of Yamaha trumpets is key when it comes to playing a variety of musical genres. Some Yamaha models are specifically built with a particular type of music in mind, but amazingly, they can also be extremely effective when it comes to totally contrasting genres. The extreme care with which Yamaha instruments are built and assembled, the effectiveness of their design and the quality of the materials used make a real difference. And when you get up on stage and have just one chance to perform a piece of music flawlessly, you really come to appreciate just what a Yamaha instrument can do for you.  
Who was your most influential teacher?
Musically, personally and professionally speaking, my conservatoire teacher Mauro Malatesta was an incredibly important influence in my life. If you want to get to the top in the music world, simply being able to play at a high level just isn't enough. It's also about knowing how to behave and get by in this world. In terms of technique, meeting Armando Ghitalla (principal trumpet of the Boston Symphony Orchestra and professor at various American universities) in 1987 was fundamental in terms of achieving the results I was looking for on the instrument. He taught me that without building a strong technical and instrumental foundation first, reaching the musical level you want to achieve is impossible. When it comes to the trumpet, simply imagining and thinking about the music just isn't enough. The"engine" (i.e. your instrumental mastery and technique) has to be in peak condition and then everything else falls into place: air flow, breath support and breath control etc. Everything becomes much easier to control. The rest is music.
What advice would you give to a young person wanting to pursue a career as a musician?
My advice would be to study hard and well from the outset, seek out the right teachers, be enthusiastic and humble on your musical journey, and above all, don't rush it. You often come across very talented young musicians on YouTube or the Internet, but life is long and many of these young musicians get lost along the way. However, young people who initially may not seem talented flourish more slowly, but then just keep getting better. For musicians, especially trumpet players, it takes years to master the craft. If you work hard, you'll continue to improve steadily throughout your life. It's also important never to lose heart. We're all often faced with highs and lows, feelings of inadequacy or the inability to a see a bright future ahead of us. But we mustn't let this stop us. Instead, it should give us even more strength and determination to push on and overcome the challenges in front of us. Last but not least, I recommend striking a good balance between music and everything else life has to offer: family, friends, hobbies, sports, good food, relaxation etc. Life is what inspires music, and music itself inspires everything we do. Never forget that!