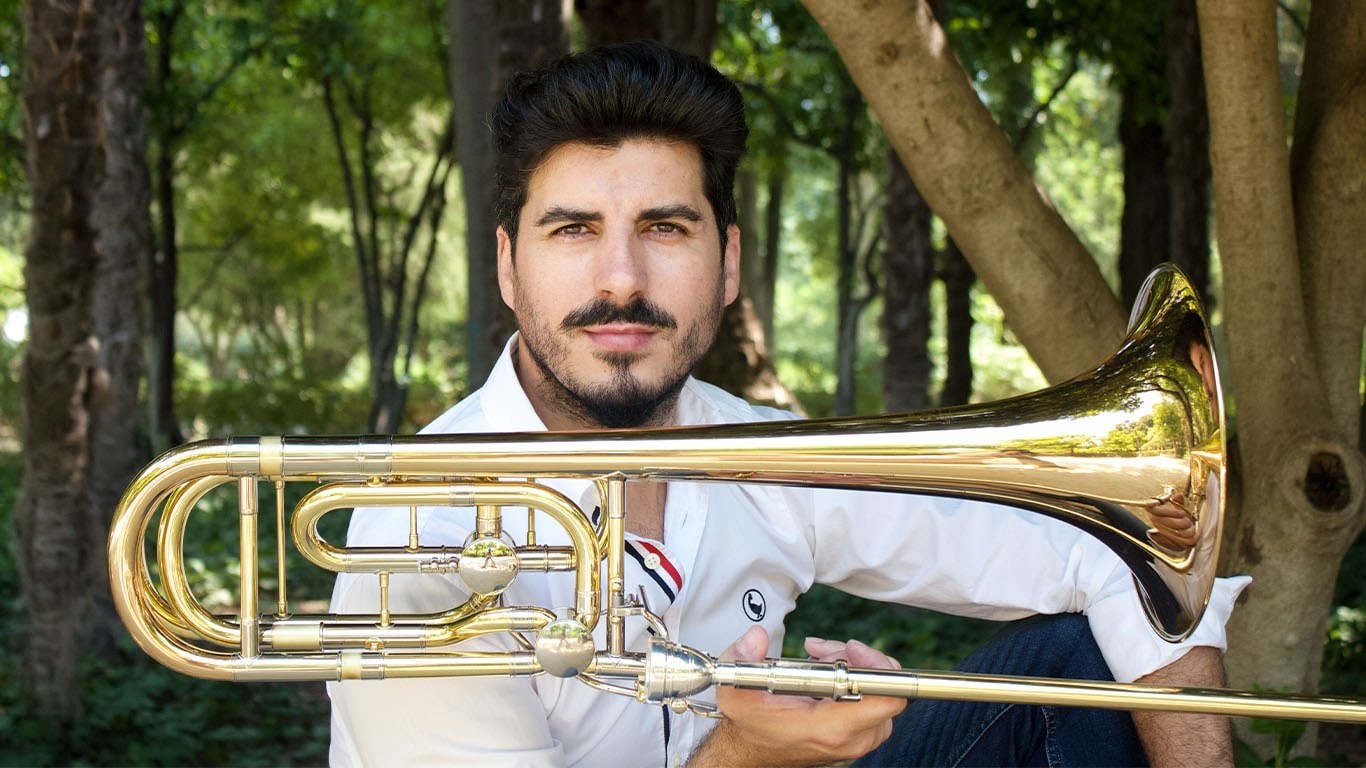 With a network of Artist Centres and Ateliers around the world, Yamaha works with leading players to support their performances and develop instrument designs and new ideas for the benefit of all musicians. Yamaha Artists share with us a passion for inspiring the next generation of players, and a belief that everybody should be encouraged to nurture their talent, connect with others and tell their stories through music.
Get to know Yamaha Artist and trombone player Jose Manuel Barquero
How does your instrument improve your daily life as a musician? 
My Yamaha bass trombone allows me to produce the sound I'm looking for in an easy and relaxed way, in any style and in any situation.
What are the most outstanding features of your instrument?
My trombone gives me the feeling that I can do whatever I want. It helps me produce the articulation I want and I can move freely between partials. It has a lot of resonance and makes it easy to center notes in any register. The bass feels open and rich in harmonics.
When did you first come across Yamaha?
It was quite a few years ago when I made the switch from tenor to bass. I'd been playing a Yamaha YBL-622 for many years until I bought my new instrument.
Which musician has influenced you the most in your music career? Are you still following any of their advice?
My teacher Francisco Rosario Vega, and of course I do.
What advice would you give to a musician who is just starting out in their career?
Don't forget to enjoy it. I think that if you don't enjoy what you do, there will always be an excuse for not trying hard enough. Perseverance and enthusiasm must go hand in hand, but it becomes more complicated if you don't enjoy it. It takes a lot of effort and dedication, so enjoyment is the key to success. That's where the secret lies.