Unlimited potential. Your music unleashed.
Can multi-room wireless audio be so much fun? Definitely! MusicCast delivers amazing performance, superior sound quality, ease-of-use and expandability for the ultimate home entertainment experience.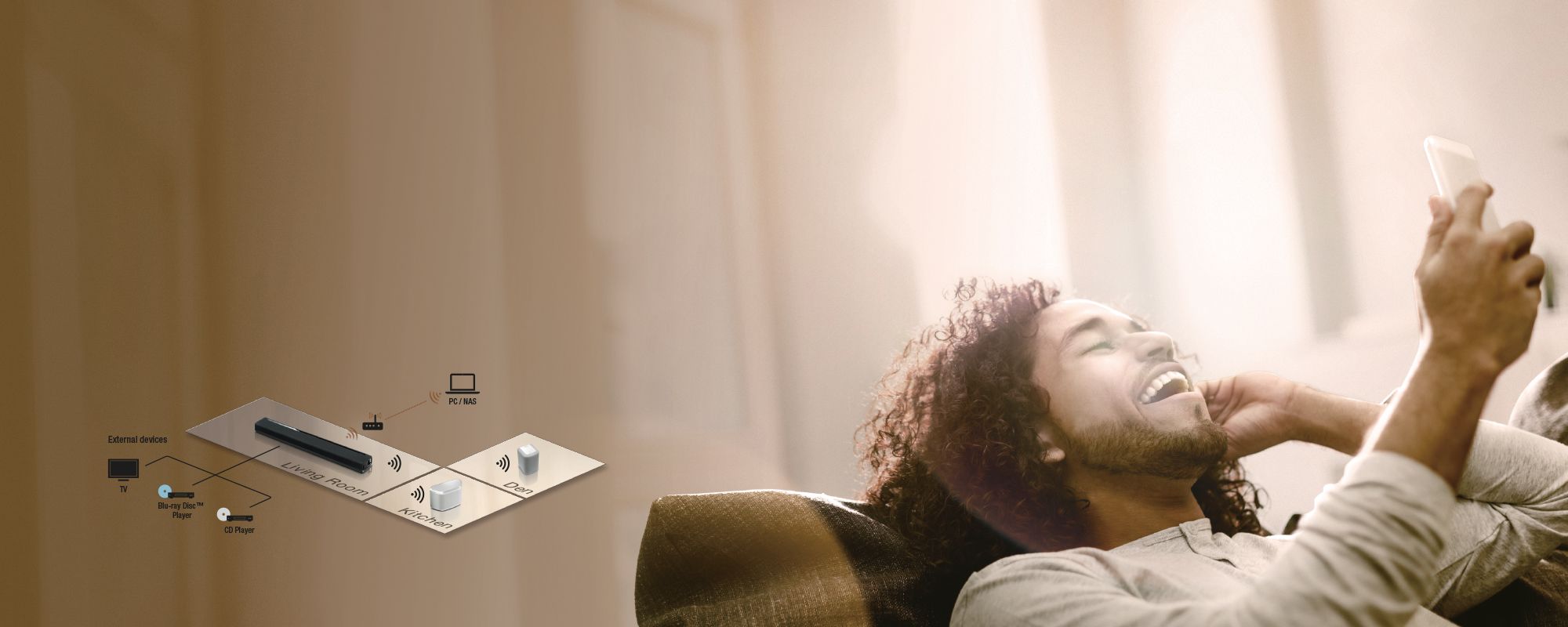 Dolby Atmos 11.2 channel surround demonstration at IFA Yamaha booth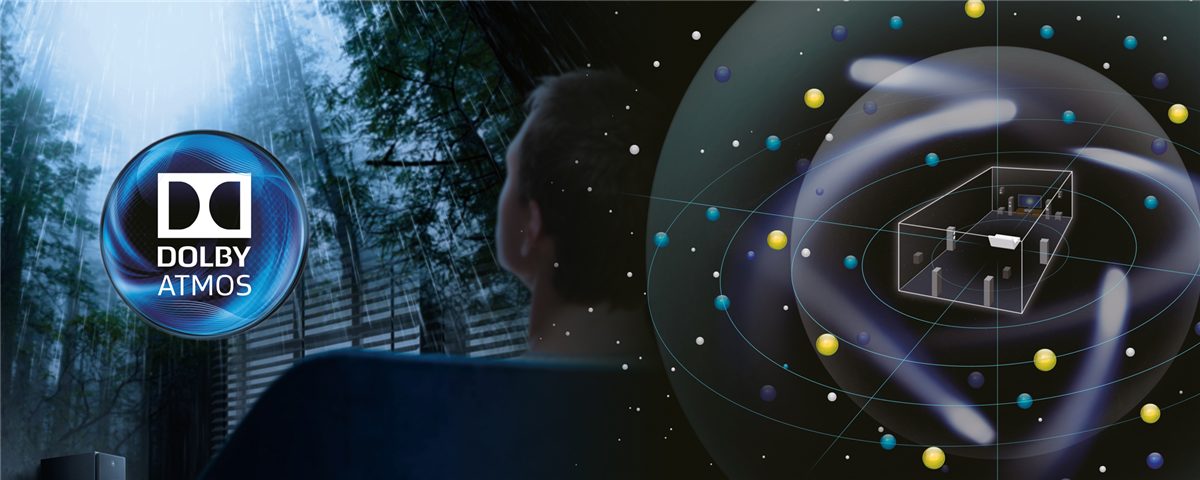 Enter a new world of sound with Dolby Atmos®. It transports you from an ordinary moment into an extraordinary experience with captivating, multidimensional sound that fills your room with amazing richness and depth. Music, people, and objects come alive in breathtaking detail and flow in precise choreography all around you, making you feel like you are truly there. The combination of Dolby Atmos and Yamaha AV receivers will fill the room with multidimensional sound that makes you feel as if you are right in the middle of the story unfolding on the screen.
The Yamaha Cinema is equipped with
...and the winner is: Yamaha
Multiroom Network Player 2017 - 2018
Despite its diminutive dimensions, this new wireless streaming preamplifier is a hi-fi Swiss Army knife that performs a wide range of roles. It works as a standalone streamer or a DAC/preamp, and has full multiroom functionality via Yamaha's smart MusicCast networking system. This technology streams sound all around the house, controlled by an easy-to-use app on your mobile device. The WXC-50 supports everything from double-speed DSD to hi-res FLAC files, next to all popular music streaming services. It's an affordable way into multiroom music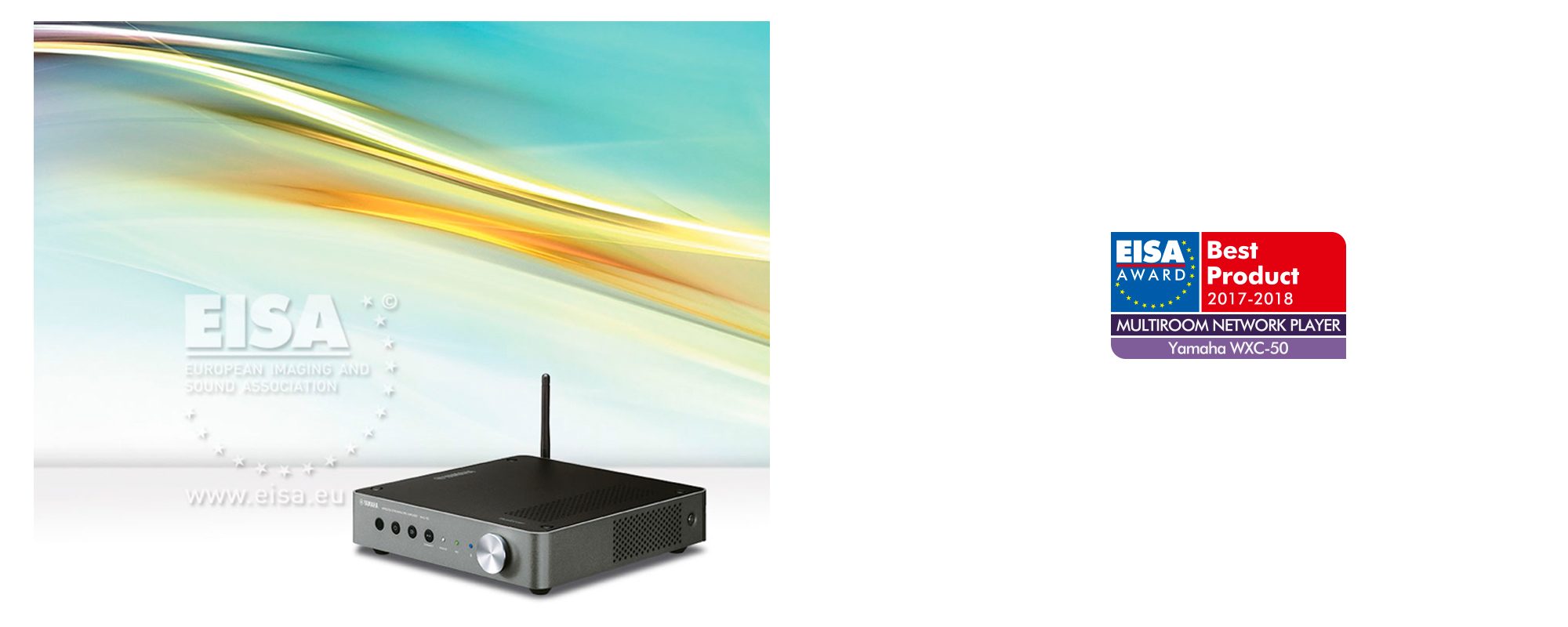 Home Theatre Receiver 2017-2018
Don't be fooled by its affordable price – this AV receiver is fully loaded when it comes to features. Thrilling 5.1-channel surround sound with Dolby TrueHD and DTS-HD Master Audio compatibility is joined by 4K passthrough (including Dolby Vision and HDR 10) plus upscaling of SD video to HD and Ultra HD over HDMI. Bluetooth is on hand for wireless streaming, while Yamaha's simple-to-use MusicCast technology lets the receiver become the central hub of a multiroom setup. With its smart design, solid construction and Cinema DSP 3D sound effects bringing the marvels of the multiplex to your viewing room, the RX-V483 is an impressive all-rounder. A stunning 5.1 home theatre sound, with MusicCast multiroom tricks, that belies the affordable price tag.