Beatrice Rana played CFX in legendary Konzerthaus Berlin
Beatrice Rana played CFX in legendary Konzerthaus Berlin
Yamaha and Bösendorfer go centre stage at Berliner Klavier Festival 2017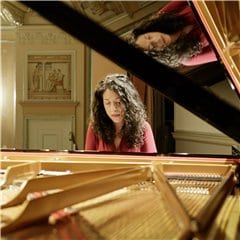 Now in its 6th year, The Berliner Klavier Festival attracts some of the world's best and most highly renowned pianists. The May 2017 event was no exception, with Yevgeny Sudbin, Elisso Virsaladze, Francesco Piemontesi, and the rising star Beatrice Rana all performing.
The festival is held in the beautiful and intimate surroundings of Berlin's famed Konzerthaus. Founded in 1818, the hall is internationally acclaimed by leading artists, conductors and audiences alike and considered to be amongst the five top concert halls in the world for music and opera thanks to its brilliant acoustics.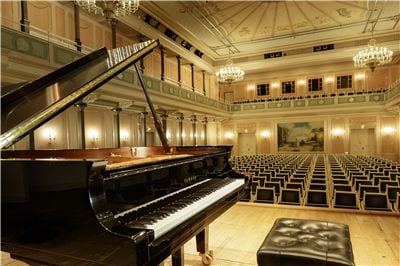 This year saw Yamaha's acclaimed CFX concert grand piano growing in stature with the recently launched Bösendorfer B280VC concert grand also proving very popular with artists and audiences.
Four out of the five major recitals featured the Yamaha and Bösendorfer instruments, thus demonstrating the immense strides both pianos are making within the international piano world – and amongst some of the most demanding artists at the very highest level of performance.
The Berliner Klavier Festival's relationship with Yamaha started in 2013 when Marc-André Hamelin chose to perform on CFX. It continued in 2014 when Freddy Kempf played Yamaha, and then in 2015 when the majority of the artists chose the CFX. The impact of the instrument over these formative years formed the basis of an exceptional creative and technical partnership between the festival management and guest artists. The Yamaha group are particularly proud that the partnership now encompasses Bösendorfer.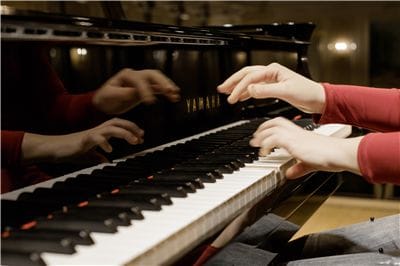 The artists hailed the Yamaha CFX and Bösendorfer instruments as exceptional and praised the excellence of the technical support. Beatrice Rana who performed the Goldberg Variations said of the CFX " I think I have tried the Goldberg Variations on every possible piano and this time I was very happy with the Yamaha as it has a very clear and transparent sound which is very important for this repertoire. You need an instrument that supports you and helps you do everything required of the music."
Wonderful pianist Beatrice Rana plays CFX in Konzerthaus Berlin
Beatrice Rana played CFX in legendary Konzerthaus Berlin