Yamaha TransAcoustic Experience 2017
Yamaha TransAcoustic Experience 2017
Get Connected: Discover an extraordinary piano at the Yamaha TransAcoustic Experience 2017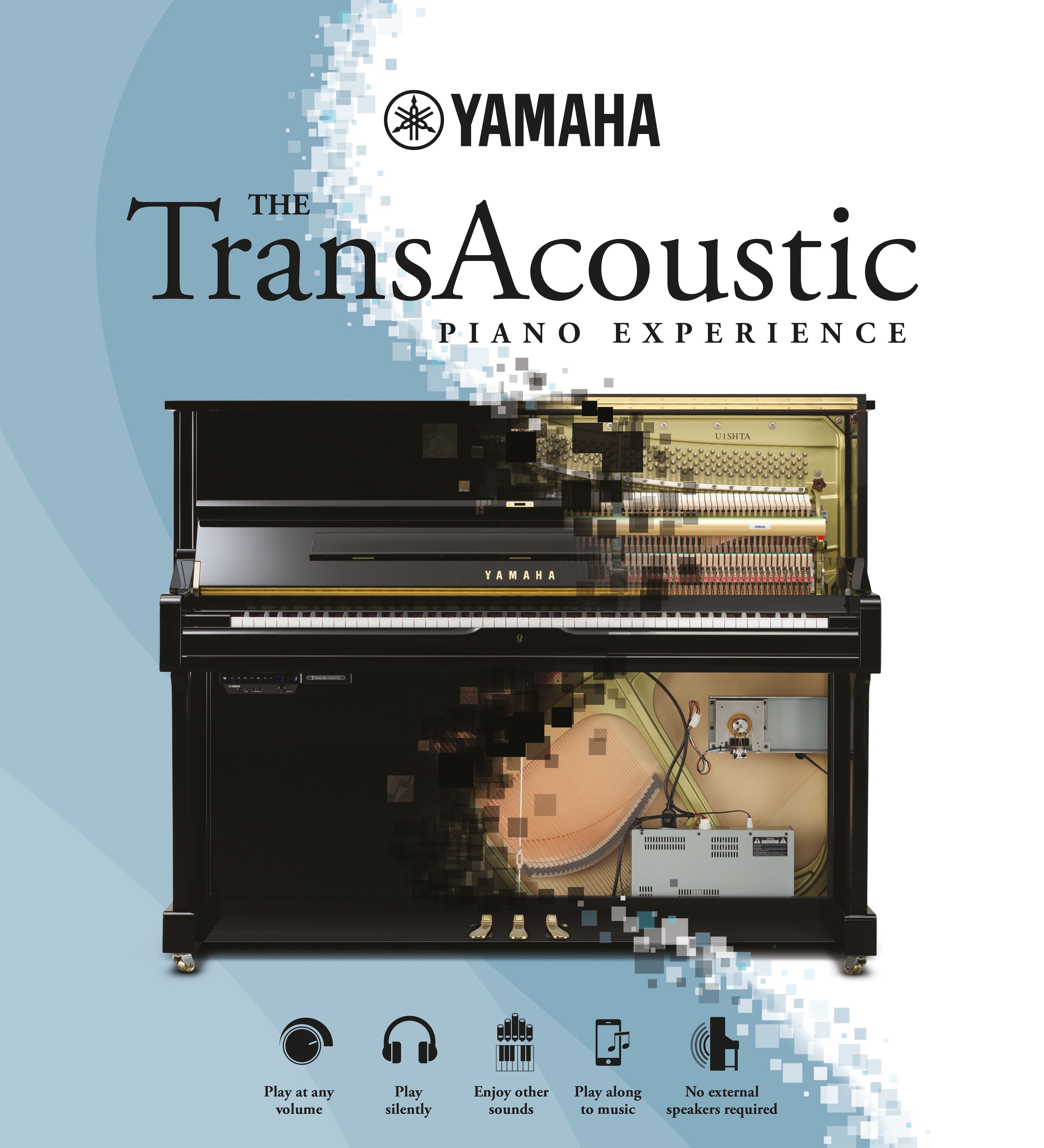 An acoustic piano with a volume control, or a digital piano with strings? At the Yamaha TransAcoustic Piano Experience 2017, you'll discover an extraordinary instrument that stretches the imagination and opens up a whole new connected world of possibilities.
Exquisitely crafted by experienced Yamaha piano builders, TransAcoustic represents a new class of instrument, designed to exist in harmony with the way we live today. Uniquely, TransAcoustic turns the soundboard into a 'loudspeaker' so any sound can be delivered through this naturally resonant piano component, without the need for external amplification and speakers.
Because the instrument is a real, fully strung and resonant piano, the natural, sympathetic vibrations of the soundboard, case and, significantly, strings, add a completely new dimension to performance. Alongside the conventional piano sounds, digitally sampled sounds of other instruments come to life with a brilliant realism.
Coming to a city near you, the Yamaha TransAcoustic Experience combines performances with informative demonstrations, all presented by talented producer and keyboard player Marin Subasic, accompanied by TransAcoustic guitarist Dave Goodman. Alongside some great music, these virtuoso players will also show you how the Yamaha TransAcoustic piano – and guitar – make it easy to play at any volume or even silently through headphones, to access a range of different instrument sounds and song accompaniments, and even how to get connected to a range of recording and notation Apps on your smartphone or tablet.
Then it's your turn to get hands-on with these amazing new instruments, with experts available to answer all your TransAcoustic questions.
The tour runs throughout October, November and December with shows in Germany, Austria, Switzerland, Luxembourg, Belgium and the Netherlands.
Find here full details of dates and venues and book your place today:
Yamaha TransAcoustic Experience 2017