A personal practice schedule by Russell Gray
Artist Insights featuring Russell Gray
Our Artist Insights series aims to give you fresh ideas and approaches to help you reach your musical potential. Bringing you closer to our artists, this series gives you access to tips, tricks and experiences from professional musicians around the world and is a resource that you can always come back to.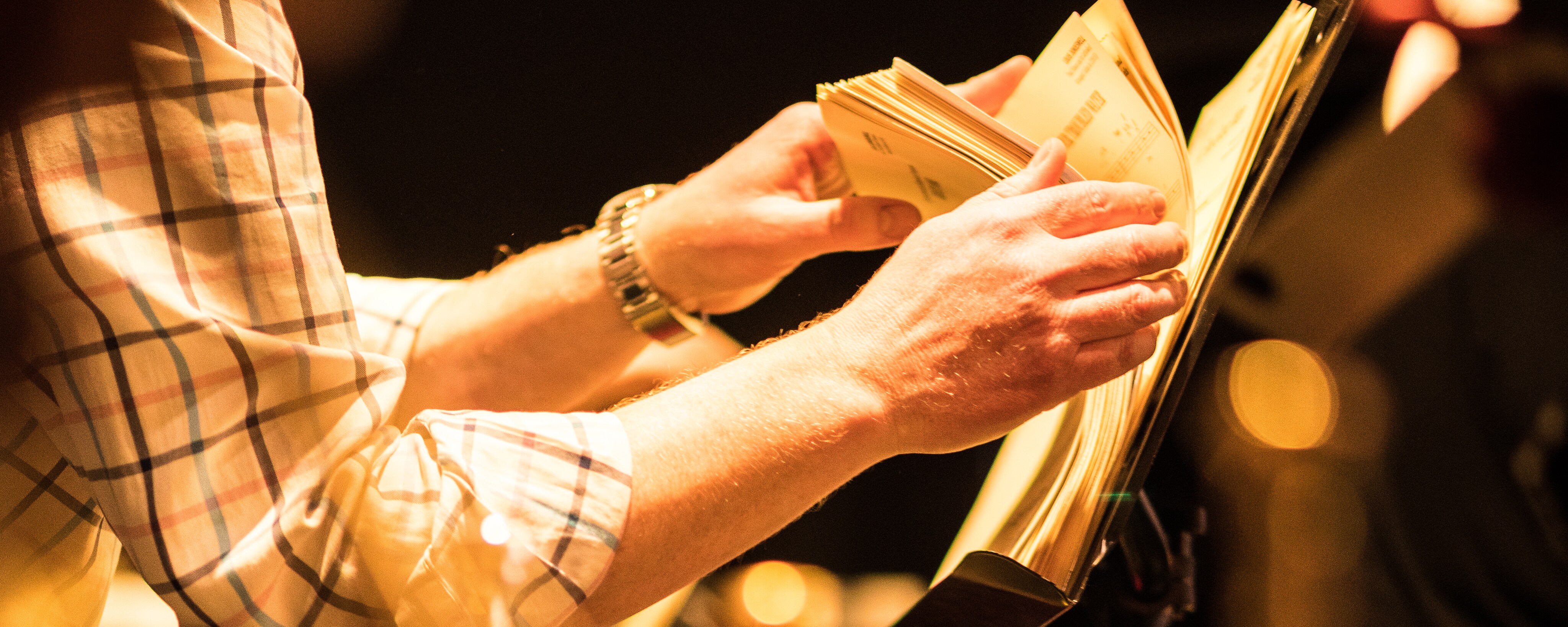 A personal practice schedule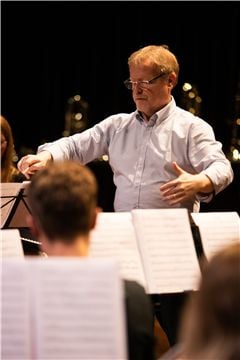 As we go forward into a period of time that is unfamiliar to us all. No concerts, competitions, or even rehearsals to look forward to. I feel it is important we take care of our playing standards while we are restricted. There is a lot of advice out there on the net and plenty of videos on various social media outlets.
This is my contribution. I hope it will provide readers with some inspiration to maintain or even improve performance in preparation for the time we can get the band movement back up and running.
During my many years as a performer and teacher, one of the most difficult things to master is the art of practice itself. We know that we have limitations and it's easy to focus on small parts of our technique that need working on, but we are not always able to compartmentalise our entire technique and start working on the whole thing. In this article I will try to provide you with a personalised schedule of practice.
I take my inspiration from several sources. One is a book called 'The Trumpet' by Howard Snell. A really interesting read I can fully recommend.
Let's get started. I want to pretend, for the purposes of this article, that you are a first-year student at one of the conservatoires dotted around the country. As your teacher I would tell you that I expected you to find three hours in your day to practice. You wonder how on Earth you are going to be able to achieve that. It's not about being able to play for three hours, its more about spending the time efficiently and effectively. Let's get started.
First, we need to set down the ground rules. I want you to work in three one-hour blocks of time. Let's say 10:00-11:00, 11:30-12:30, 14:00-15:00.
The first hour is focused on the whole technique, the second on areas of your playing that you consider to be your weakest and the third on band or solo repertoire and that piece you always wanted to have a go at but were too afraid.
Let's look into the first hour. We need to divide your playing technique into ten separate blocks. It is important that you time your practice making sure you don't run overtime. That means you will have no more than 6 minutes to focus on each area of your playing. Why is timing yourself important? It gives you a sense of urgency about what you're doing rather than meandering through your practice with no direction.
The ten areas of focus in no particular order of importance are as follows.
• Breathing
• Tone/sound quality
• Lip Flexibility
• Range
• Note Production
• Dynamics
• Rhythm
• Finger/Slide technique
• Transposition
• Sight Reading
In six minutes, you need to find an exercise or two that home in on the area of focus then play them and be able to ask yourself a simple question. 'Did I perform the exercise exactly as I wanted it to be?' If the answer is 'yes' then brilliant move on, if the answer is 'no' then you need to ask yourself a couple of more questions. What went wrong? How can I fix it? Form a plan, then play again.
By going through those questions every time, you stop six minutes will disappear very quickly. By the time you get to the end of the first hour of practice you will have picked up and examined every angle of your technique in some detail. This forms a comprehensive 'warm up' or a diagnostic health check on your technique.
After a refreshing cup of tea come back for the second hour. This hour will focus on your weakest areas of playing. This is where it gets personal! The list of 10 topics above is in no particular order. You must now decide which of the areas of focus is your weakest link. Re-write the list starting at the top with your weakest topic and following that with the next weakest until you end at the bottom with your strongest topic. This is your self-assessment of your technique.
The second hour of your practice day should be divided between your weakest two topics. After a period of time, perhaps a week or two, go through the self-assessment process again and some other topic might fall to the weakest part of your overall technique.
By really working on the weakest topics of your technique for an extended period of time you will improve. Rotating the self-assessment at regular intervals will ensure you focus on different parts of your playing. You don't need any good reasons for changing things around, but at least it will keep you interested.
Have a good break for lunch and come back for the last part of the day.
This third hour is all about your band repertoire and or your solo/recital pieces. Also take a little time out of the third hour to look at something that you have always wanted to try. Make sure you include that 'what if' piece. Push yourself a little. The three-hour practice framework is quite methodical in nature, but it is also very flexible and can fit into anyone's daily routine.
Instead of setting aside three hours a day you could half that time to three 30 minute sessions, therefore 3 minutes on each topic followed by 15 minutes on each of your weakest topics and 30 minutes on repertoire.
Breaking this down to the minimum you can use this framework and spread it over a week. Session 1 on Monday for 30 minutes, session 2 on Wednesday for 30 minutes and session 3 on Friday for 30 minutes. The beauty of this system is that it puts you, the player, firmly in the driving seat. You will always know what you have done, what you are doing and what you need to do next. I am giving lessons via messenger or Skype and I invite you to make contact with me if you're interested in spending a little time. May I wish you all good health at this time. Stay safe and happy practice.
Russell Gray
Russell Gray is one of the most respected and successful conductors and cornet player in the banding world, he has released six solo recordings, all receiving high critical acclaim. Along with that dedicates he much of his time to working with young musicians.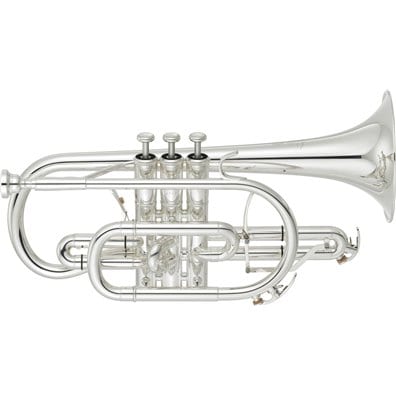 Neo Series, Bb Cornet

Muita värejä saatavilla
A personal practice schedule by Russell Gray