Danae Dörken: music as language, the piano as a diary
Danae Dörken: music as language, the piano as a diary
music as language, the piano as a diary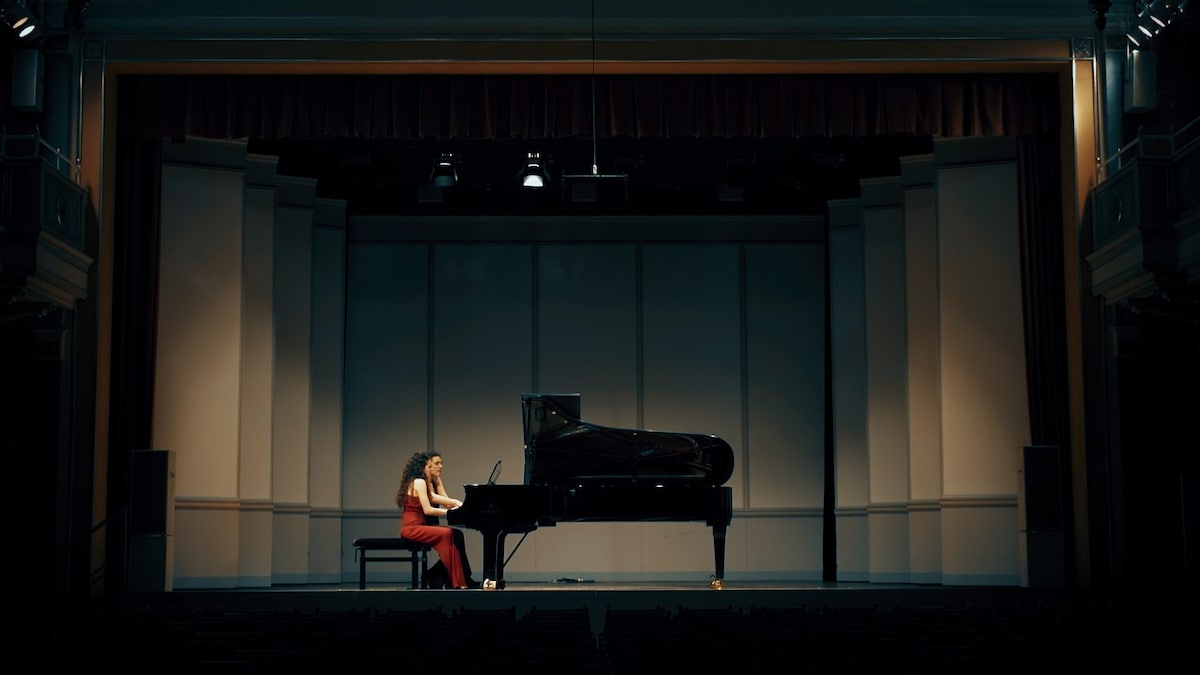 Danae Dörken plays the piano to express herself, to vent her feelings. The 29-year-old German Greek feels a very close relation to the instrument – and also a strong bond with her younger sister Kiveli. They both enrapture their audiences with their perfect symbiosis, as proven by numerous joint performances. Yamaha Music Europe met the pianist upon occasion of her playing a concert with her sister in Berlin. These shows cannot be compared to anything else, according to Danae Dörken: "In four-hand music you really can hear what a grand piano can offer, what sound can come out of it. It's this short moment when everything is perfect. These moments are really magical and it's why we go on stage and what we do this for."
Exceptional talent and unwavering passion have defined Danae Dörken's musical career ever since her childhood and have already put her on the world's big stages. concerti magazine counted the then 26-year-old Dörken among the elite of a new generation of international artists, Crescendo called her the "discovery of the year". The artist considers her music a means to restore balance and grant her some peace and quiet in the often stressful touring routine. "Music definitely is a language in itself. For me, it's like writing into my diary." A diary she writes in with her Yamaha CFX concert grand piano. Danae Dörken has a close relationship with the Yamaha CFX that helps her to devote herself fully to her music: "For me, the CFX is like a good friend who knows me and speaks to me directly from the heart. With its colourful sound, it gives the music an almost human voice," says Dörken.
Classical music against the backdrop of northern Aegean romance: in 2015, Danae Dörken founded the Molyvos International Music Festival on Greek island Lesbos – returning to her Greek roots and bringing her great love for classical music with her. With the majestic castle as the main venue, the intimate atmosphere of the seaside village Molyvos welcomed renowned artists and newcomers alike in its fifth iteration in August 2019. By realizing a festival for classical music in the Greek home of her family, a dream came true for Dörken. According to the artist, the unique setting of Molyvos is magical and could be compared with no other concert stage around the world. Yamaha is proud to partner with this unique festival and all its artistic merit, tapping into the dreamlike atmosphere by means of the sonorous grand pianos.
Biography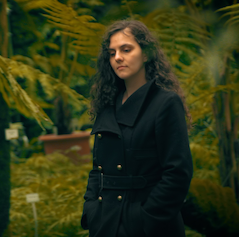 Danae Dörken was born in 1991 in Wuppertal, Germany, and begins her piano training at the age of five at the music school Subito in Düsseldorf. She continues her training at the "Hochschule für Musik und Theater" Hannover with teachers Karl-Heinz Kämmerling and later Lars Vogt. She wins numerous prizes at national and international piano competitions, paving the way for a promising career. Her recordings of the Piano Concerto No. 21 by Mozart and of the Piano Concerto No. 2 by Mendelssohn with the Royal Northern Sinfonia in 2016 are praised by critics. For her solo recordings of fantasies by Schumann, Schubert and C.P.E. Bach, she is nominated for an ICMA Award. Danae Dörken performs on stage as a solo artist and together with her sister Kiveli, with whom she shares the artistic direction of the Molyvos International Music Festival on Greek island Lesbos. She regularly plays with orchestras like the Munich Symphony, Royal Northern Sinfonia and Düsseldorf Symphony Orchestra, as well as performing at important festivals like Kissinger Sommer, Schwetzingen festival, LuganoMusica, Schleswig-Holstein Musikfestival, Festspiele Mecklenburg-Vorpommern and renowned "Spannungen" festival in Heimbach.
Danae Dörken: music as language, the piano as a diary