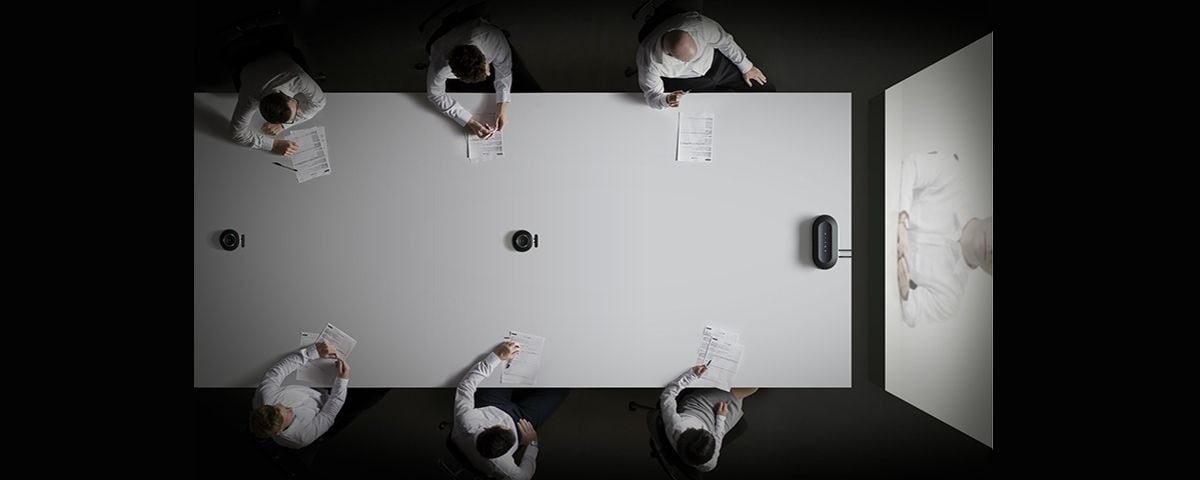 YVC-1000
Unified Communications Microphone & Speaker System
Interface
Control Unit: USB 2.0 High Speed (B), Bluetooth, NFC (Near Field Communication), Audio Input terminal (stereo RCA pin), Audio Output terminal (stereo RCA pin), External speaker terminal (RCA pin) x 2, Power terminal, Microphone terminal, Microphone: Input and output terminals
Power consumption (max)
20 W (one connected microphone), 35 W (five connected microphones)
Power source
[U.S.A. and Canada] AC 120 V (60 Hz), [UK, Europe and Russia] AC 220 - 240 V (50 Hz)
Operating environment
Temperature: 0 - 40° C (32 - 104° F), Humidity: 20 - 85% (no condensation)
Dimensions
Control Unit (W x H x D): 332 x 95 x 162 mm (13.1 x 3.74 x 6.38 in), Microphone (W x H x D): 136 x 36 x 136 mm (5.35 x 1.42 x 5.35 in)
Weight
Control Unit: 1.8 kg (4.0 lbs), Microphone: 0.4 kg (0.9 lbs)
Supported OS
Windows 10 (32 bit/64 bit), Windows 8.1 (32 bit/64 bit), Windows 7 (32 bit/64 bit), macOS 10.14, macOS 10.13, macOS 10.12
Voice guidance
English, Japanese, Chinese, Korean, French, Spanish, German
Accessories
Power cable 3 m (9.8 ft), USB cable 5 m (16.4 ft)), microphone cable 5 m (16.4 ft)), Quick Start Guide
Other
Firmware update (transferred from PC/Mac through USB), Optional extension microphone (YVC-MIC1000EX)
Microphones
Unidirectional Microphones x 3, 360° coverage
Speakers
Full-range Speaker x 1
Maximum volume
95 dB (0.5 m (1.6 ft))
Frequency bandwidth
100 Hz - 20,000 Hz
Signal processing
Adaptive echo canceller, Noise reduction, Automatic tracking, Automatic gain control, Automatic room EQ, Dereverberation, Automatic audio tuning
Input specifications
Terminal
MODE
SIGNAL LEVEL
Standard Level
Maximum Input Level
AUDIO IN
CONFERENCE SYSTEM
-
-22.4 dBV
1.6 dBV
PA MICROPHONE
LINE
-22.4 dBV
1.6 dBV
MICROPHONE
-62.4 dBV
-38.4 dBV
* YVC-1000 doesn't have phantom power supply function.
Output specifications
Terminal
Standard Level
Maximum Output Level
AUDIO OUT EXTERNAL SPEAKER
-23.5 dBV
0.5 dBV
-23.5 dBV
0.5 dBV
Images of sound pickup range
(within 3 m (9.8 ft), to a maximum recommended range of 5 m (16.4 ft). *per microphone)
Sound quality improves when the person speaking is closer to the microphone.
For the "Microphone x 3" and "Microphone x 5" configurations shown above, audio quality is superior in the "Microphone x 5" configuration as the microphones are placed closer to the participants.
*The sound pickup range may differ depending on the operating environment and conditions