SOUND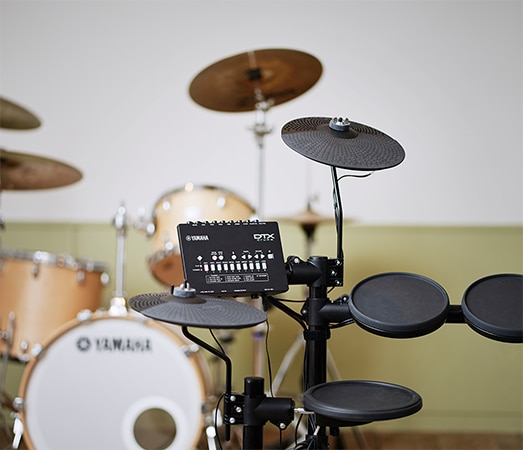 SOUND
The DTX402 sounds combine years of experience creating authentic, top-quality drum sounds with 10 built-in drum kits, including acoustic effects and electronic sounds to help you find the perfect voice. You can easily create your own kits and choose from the various high-quality sounds. Give voice to your musical sensibilities with the expressive range of the DTX.
TRAINING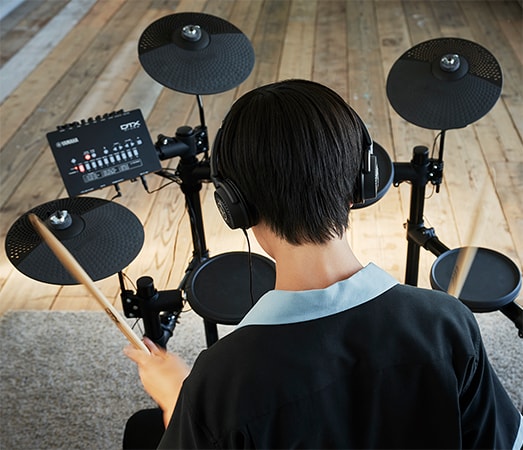 TRAINING
The DTX comes with 10 built-in training functions that are only possible with an electronic drum. These include the Pad Gate Function, suited even to beginners, which trains you up gradually over time, the rhythm Gate Function, which fosters a precise sense of rhythm – fundamental for drumming, and the Fast Blast Function, which measures the speed of your strokes. There is also a scoring function so you can assess your skills objectively. Take advantage of this complete range of support functions to improve your power of expression as a drummer.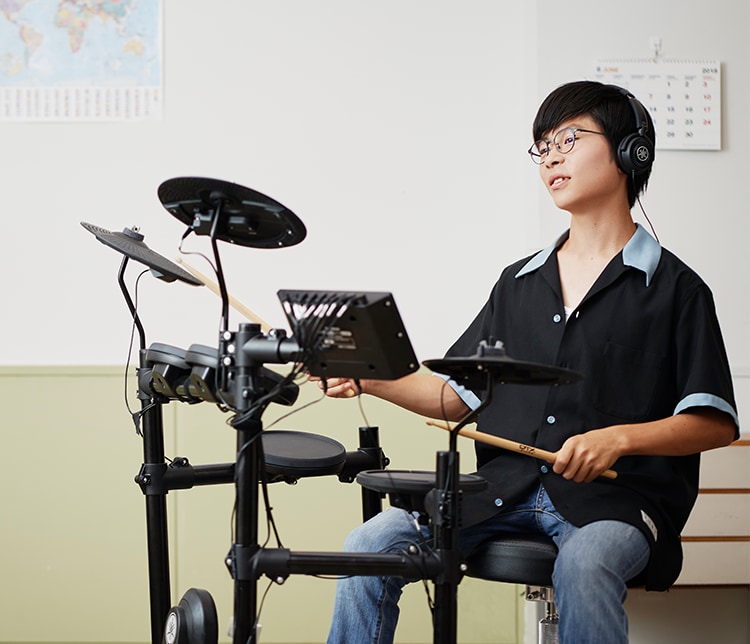 APP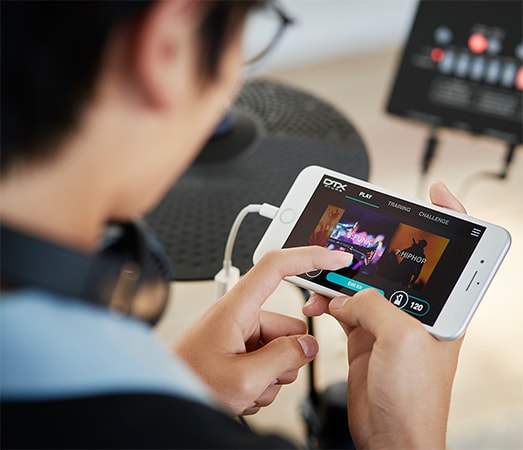 APP
The dedicated iOS/Android app, DTX402 Touch allows you to train in ways that are more enjoyable and easy to follow. On the Challenge Mode function, play along with the built-in training tracks like a game. Once you complete the final stage, you'll receive a drummer's certificate from Yamaha. You can also use the Editor function to customize drum kits. The DTX402 series also works with the Rec'n'Share ios app so you can practice and perform with your favorite music and quickly share with your friends and social.
CONNECT TO PC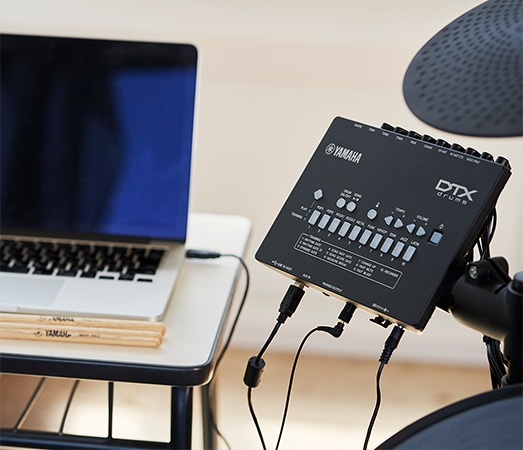 CONNECT TO PC
Connect the module to your computer via USB, and create audio data from sounds produced in the DTX. Link the module to the DAW for music production.
DESIGN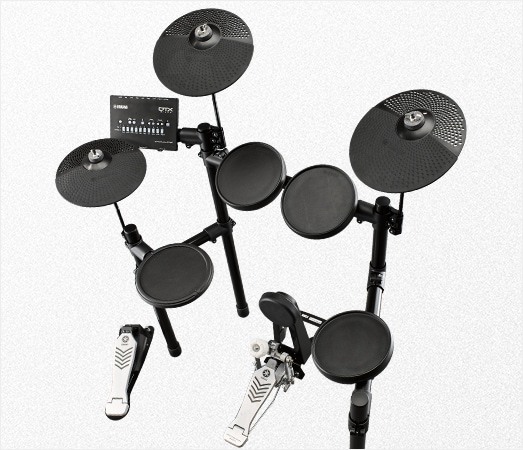 DESIGN
Yamaha knows everything there is to know about drums. That's how we were able to produce a compact design without compromising the essence of the drum. You can adjust the position and angles of the cymbals, snare, and tom as you wish, and perform in the correct posture. The DTX is equipped with the Yamaha foot pedal, a favorite among professional drummers, and faithfully recreates the sound variations of a drum, including the cymbal choke and rim shot. The heights of the various components can also be modified for easy use by anyone, even small children.
ASSEMBLY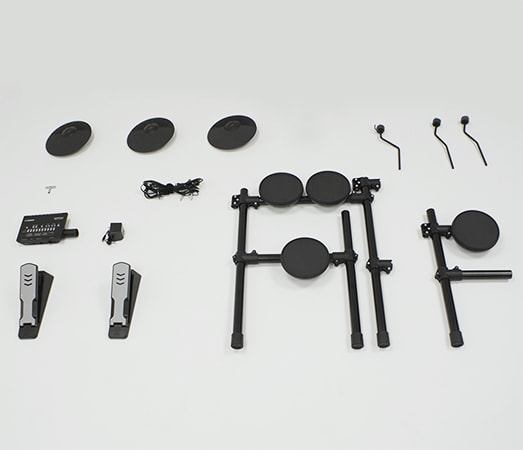 ASSEMBLY
The simple assembly design makes it possible to streamline even the most troublesome tasks, reducing the effort and time required for assembly before a performance, and allowing you to enjoy performing almost immediately. The rack is steel-made and sturdy. It is also compact, lightweight, and foldable, so you can perform anywhere you want to.