A problem has been reported in version 15 of iOS and iPadOS, in which Apps are sometimes unable to detect a Yamaha musical instrument after making a USB connection.
If you encounter this problem, turning off your iPhone/iPad and then turning it on again will allow the instrument to be detected normally. We have confirmed that this problem only occurs with version 15 of each OS.
As of October 27, 2021, we have reported this to Apple and are considering how to address it.
We apologize for any inconvenience this may cause, but would ask for your patience while we resolve this issue.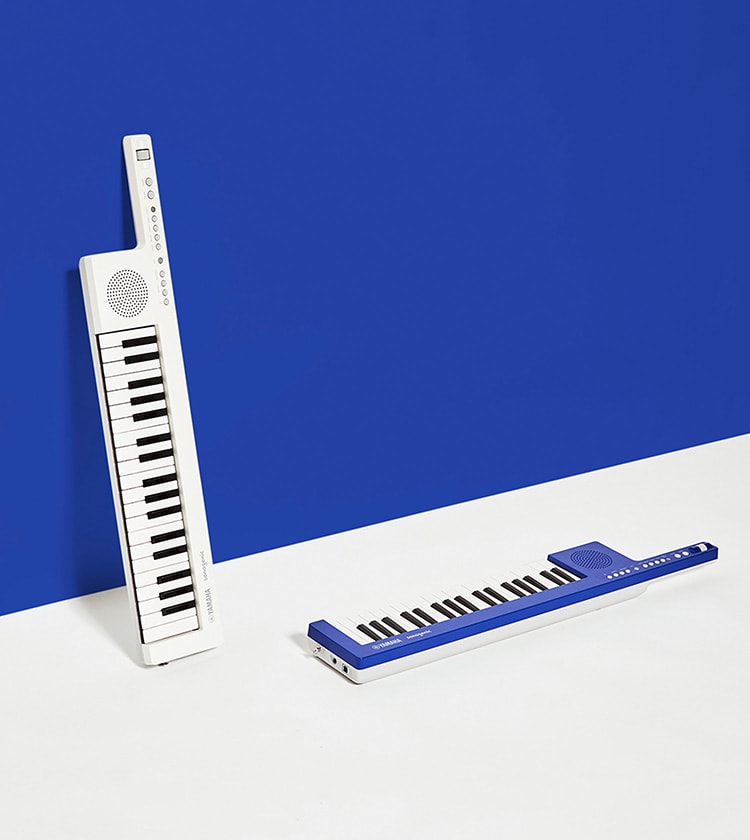 Smart, casual design
The SHS-300 keytar features a sleek, compact design that fits just about anywhere, and lets you enjoy playing the keyboard even strapped around your shoulder like a guitar. Play standing up or sitting down—the all-in-one concept of the SHS-300 means that it's up to you.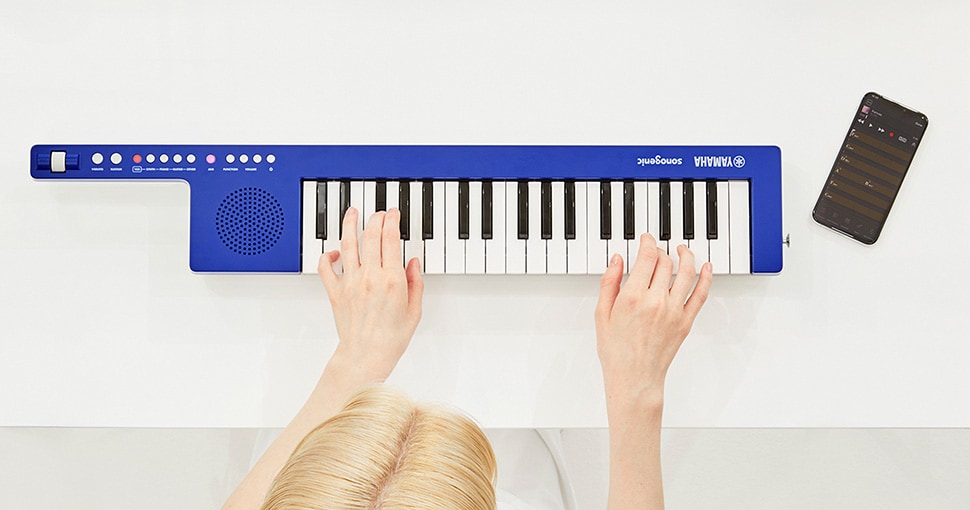 Discover your untapped creativity and style
The SHS-300 comes with a variety of instrument Voices that are essential to any kind of music genre, including pianos, organs, and acoustic guitars. Embellish your sound with sustain, vibrato, and pitch bend, and let the pro-quality mini-keys unveil your creativity.
The SHS-300 Keytar ("Key" board + Gui "tar") features a sleek, compact design that gives you immediate access to the exhilaration of playing music.
All-in-one configuration
12 high quality Voices (instrument sounds) with 32-note polyphony
Pitch Bend wheel, vibrato and sustain controllers.
Pro-quality mini-keyboard
USB MIDI interface
Wireless Bluetooth® MIDI connectivity (This function may not be included depending on the country in which you purchased the product.)
JAM function
Nähtävät värit ja viimeistelyt voivat poiketa lopullisesta tuotteesta