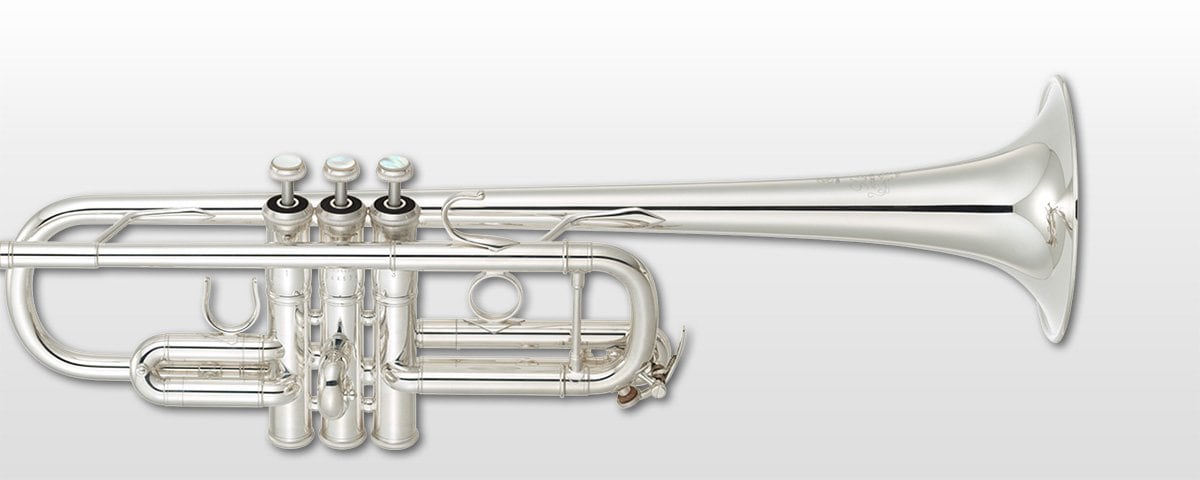 Boston Symphony Orchestra Trumpet Section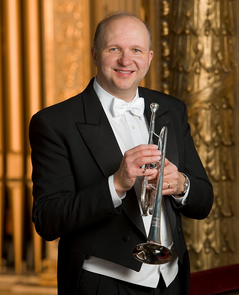 Thomas Rolfs
Principal Trumpet , Boston Symphony Orchestra
"I love playing my new Yamaha C trumpet. It plays with the characteristic ease that Yamaha is famous for and the sound is prefect for our orchestra and our great Symphony Hall in Boston."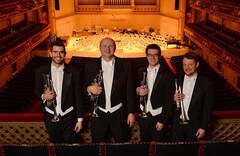 "Our Yamaha trumpets have the best ringing sound of any trumpets we've ever played. Their range of color, volume and clarity fit perfectly in Symphony Hall with the Boston Symphony Orchestra."
The "New York" Series
The "New York" Series
The New York Series of Artist Model Trumpet is based on traditional styling with advanced refinements and was developed in cooperation with some of America's most renowned orchestral trumpeters. The first generation was developed with Robert Sullivan, former associate principal trumpet with the New York Philharmonic. The widely acclaimed second and third generations, with David Bilger, principal trumpet with the Philadelphia Orchestra and Tom Rolfs, principal trumpet with the Boston Symphony who collaborated on the development of the second and third generations of an additional version of the New York C trumpet – YTR-9445NYS-YM. This version of the New York model C trumpet features a YM bell taper which is more steeply flared and was designed to achieve a clear, richly defined tone that was preferred by Mr. Rolfs in Boston Symphony Hall's legendary acoustic environment. The YM model C trumpet is the choice for the renowned Boston Symphony Orchestra trumpet section.
Valve Casing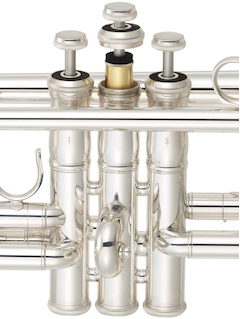 Valve Casing
Based on new findings acquired through research into vintage trumpets, the dimensions and thickness of parts of the valve casing have been revised for the 2019 model. The refined valve casing and lightweight pistons work together to deliver significantly improved response for even greater clarity in detailed passages.
Water Key Cork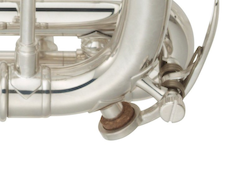 Water Key Cork
A new rubber cork material* that is more resistant to deterioration over time is used for the water key seal. These modifications contribute to improved definition, projection, and response.
* Rubber cork: Cork particles are evenly distributed through a synthetic rubber, achieving greater compression resilience than conventional cork.
Bell Design
The bell features a design that is narrower toward the valve casing, and a square-cornered bell bow that provides the performer with ideal blowing resistance. The steeply flared YM bell produces a clear, well-defined tone.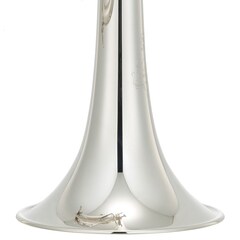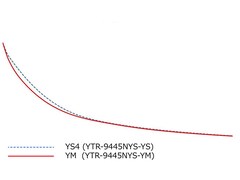 French Bead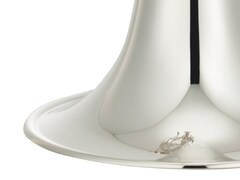 French Bead 
Unlike traditional methods where a round rim curl is used, a French bead is an advanced technique that matches the curl to the shape of a semi-cylindrical rim and is characterized by improved feedback of sound to the performer.
Leadpipe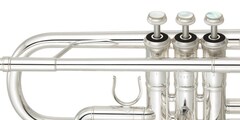 Leadpipe
Utilizing a leadpipe that is thicker than former designs, an original style Malone Pipe™ (MC2), and a lighter mouthpiece receiver, we have achieved improved tone and response while providing the performer with ideal blowing resistance. A finger hook that is not soldered to the leadpipe is provided. You will hear and feel the difference in tone quality and response. The MC2 leadpipe works in combination with the bell to provide solid playing resistance.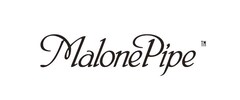 Malone Pipe™
Based on leadpipes designed by renowned brass instrument artisan Bob Malone, the Malone Pipe™ is available in several keys, offering quick response, superior intonation and unparalleled evenness of tone: Originally a trumpet player himself, Bob Malone opened his own custom brass shop in Los Angeles in 1983. Trumpeters flocked to his shop to have him personally customize their horns. His original leadpipe design has enjoyed wide acclaim and is still held in high regard among trumpet players. Since Bob joined Yamaha's Research and Development team in 2001, his Malone Pipe™ design has made its way into a number of Xeno Artist models and Custom series instruments. Rich and brilliant tone with excellent projection, the Malone Pipe™ brings total expression to your music.
Water Key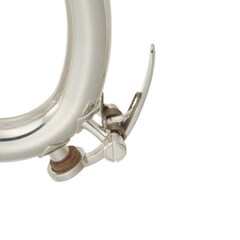 Water Key
The Xeno Artist Model trumpet water key contributes to musical resonance in a significant way. The weight distribution of the water key arm and saddle improve playability and response while enhancing high resister accessibility.
3rd Valve Slide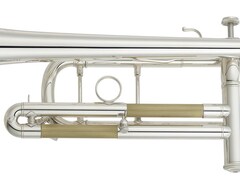 3rd Valve Slide
The 3rd valve slide position is designed to allow the slide to be extended enough so that accurate low F pitch can be achieved. The button at the tip of the slide and the quarter circle stopper ring help to fine-tune the playing resistance for superior comfort and playability.
Slide Stopper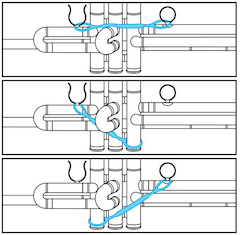 Slide Stopper
The slide stopper is designed to prevent the trumpet slide from falling off. The slide stopper is made of silicone rubber that will not harm the finish. Providing both strength and elasticity, it can remain attached to the instrument during performance. (Length: 12 cm)
Case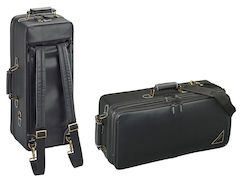 Case
TRC-801E double case that can be carried in your hand, over your shoulder, or like a backpack.