Interview with Akiyoshi Sako
Interview with Akiyoshi Sako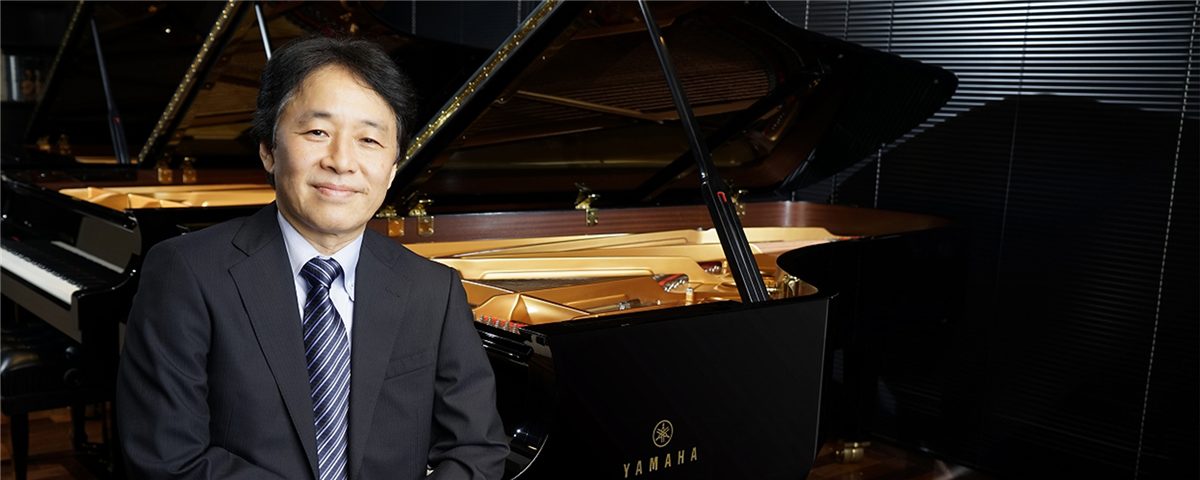 Akiyoshi Sako is a pianist who employs orthodox German techniques, and has earned high praise for his performances and recordings of the complete Beethoven piano sonatas. He has performed solos, chamber music, and a wide range of other works, and also enjoys success as a conductor. In his capacity as the Dean of the Department of Music and a professor at Tokyo University of the Arts, Sako teaches young people and serves as a judge in various competitions. In this interview, Sako reflected on his past as he shared his thoughts as a performer and conductor.
Driven by Curiosity of Music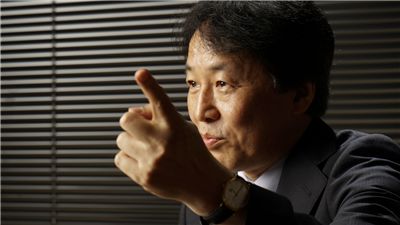 Sako started playing the piano at the Yamaha Organ School (now called the Yamaha Music School) that was held at his preschool. He completed a two-year course and then started taking private piano lessons the year before beginning elementary school. At his first recital, he played the first movement of a Haydn concerto with his teacher accompanying on the piano. You would think that he exhibited the hallmarks of a prodigy from that early stage, but he insists that that was not the case. "If we heard that Haydn concerto now, it would sound terrible," Sako recalled with a laugh. "I've heard young children perform at many competitions recently, and they all play quite well. It feels like times have changed a lot since we were younger. When I was a child, it was agony to have to practice every day. I never said much about playing the piano to my teachers and friends at school, especially the other boys. In junior high school, I messed around on the keyboard in a band I formed with some friends, but I was also in the gymnastics club, and the skin on the palms of my hands was pretty raw because I practiced on the horizontal bars and rings every day. So when I told my teachers that I intended to take the entrance examination for the Music High School Attached to the Faculty of Music, Tokyo University of the Arts, they didn't believe I was talking about myself. I decided to take the exam based on a recommendation from Professor Yasuko Nakayama, who was my mentor at the time. That is when I began to realize within myself that I like music."
Sako's admission to the Music High School only fed his insatiable curiosity, not only for piano performance but also for approaching music from many angles. His experiences in high school have had a lasting effect. "When I started at the Music High School, I was surprised that I already knew all of my classmates from competitions and other events," Sako said. "I was not knowledgeable about composers and compositions, so I was starting off with a completely blank slate. I went to the Music Library at Tokyo Bunka Kaikan to listen to records of all sorts of compositions, not just piano works. I listened from morning till night all throughout summer vacation. My interest in trying new things led me to borrow a violin from my friend to try playing it, and I also bought a used clarinet. When I was in high school, I wanted to become a conductor. I told Professor Nakayama that, while at university, I wanted to continue studying in the department of conducting, and she told me to keep playing the piano, though she agreed to introduce me to a teacher. . She introduced me to Professor Kotaro Sato, who eventually gave me private lessons in conducting. During my time at the Music High School, I did a lot of ensemble performances with my friends. I had the opportunity to conduct a Vivaldi work at a Christmas event. I did all sorts of things during my university and graduate school years: I was asked to provide accompaniment for 10 or so friends who were learning other instruments, and I provided accompaniment for commercial shoots, the Tokyo Broadcasting Choir, and operas, and got a part-time job performing at weddings. The friends that I made and the experiences that I gained have been huge assets."
Performing on the Global Stage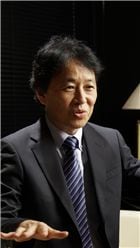 Sako carried a list of impressive accomplishments–among them, winning first place at the Geneva International Music Competition and winning the chamber ensemble category of the Tokyo International Music Competition–into a term studying abroad in Munich. He broadened his knowledge of German music and began on the path toward becoming a professional performer. "When Professor Klaus Schilde came to Tokyo University of the Arts to give a public lecture, he gave me a lesson, and I was drawn in by the wide breadth of his music," Sako recalled with wonder. "I knew then that I definitely wanted to study under him, so I took and passed the exam for a study abroad program funded by the German government, and headed to Munich to study. All I remember from that first winter is how cold it was. There were times when it got down to 20 degrees below freezing! I stayed at a boardinghouse that was a 40-minute train ride from the city center, plus a 20-minute walk up a mountain road from there. There were a lot of cows on the farms in the area, and I was surprised to learn that cows actually come when the herdsmen call them. There were difficulties in winter–we had to shovel snow to get to the road–but I was able to practice the piano to my heart's content in the semi-basement practice room because the landlord liked piano music. I'm glad I was able to focus on music in such an abundant natural environment."
While studying abroad in Munich, Sako won the 1983 Jaén International Piano Competition in Spain in addition to the Spanish Music Award, which turned heads throughout the world and paved the way for performances in Europe and North America. "The Jaén competition inspired me to add Granados' compositions to my repertoire, which consisted mainly of Beethoven, Schumann and Liszt," Sako said. "My work in Europe started increasing around that time, and I started to think about what I should do at the end of my three-year study abroad program. I married my wife, a vocalist who was studying in Milan at the time, and we started our life together in Milan. I lugged my TV and other household belongings on the train from Munich to Milan." For nearly 14 years, Sako went back and forth between Milan and Japan, performing all over the world in between. "I enjoyed my life in Italy because I originally wanted to be an opera conductor," Sako said. "Then, the subject of a teaching job at Tokyo University of the Arts came up. I thought it over, and the constant back-and-forth between Milan and Japan wasn't getting any easier physically, so in 1998 I decided to pull up stakes in Milan and return to Japan."
Now, I have an uncontrollable urge to play the piano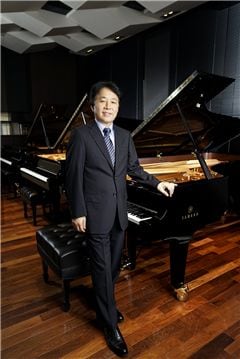 Every day is a busy day for Sako, who is putting in more than his fair share as a soloist, chamber musician and conductor as well as a professor and dean at Tokyo University of the Arts.
"I believe everything I do makes me who I am as a musician," Sako reflected. "I'd like to continue combining the effects of each of these efforts in order to become a more richly seasoned musician. Conducting definitely opens your eyes to the world of music. Every composer writes piano compositions with the orchestra in mind, but conducting and playing the piano are fundamentally different activities. If I play the piano as though I am conducting, I am not really playing the piano. I have to intricately focus on my own sound to make good music as a pianist. Conversely, if I demand this focus from members of an orchestra, it will backfire because each musician will put their own sound first. The difficulty as a conductor lies in how to lead them in one direction while respecting their musical acumen. However, in terms of the sense of tone and the breadth of dynamic range, I definitely draw on my conducting experience when I perform on the piano. I also love chamber music, and there were periods when I performed about 30 times a year. It is fun to make music with kindred spirits. Teaching also makes me feel happy because I can work with younger students to consider what music is and discover new things to love about it. Currently, I am teaching 21 students in the Tokyo University of the Arts school system, from high schoolers to graduate students. With the increase in teaching and conducting work, I have no time to play the piano, so now I have an uncontrollable urge to play the piano. I'd like to have some time to return my focus to the piano."
Sako was invited to be on the judging committee of the 10th Hamamatsu International Piano Competition scheduled for November 2018. "The Jaén International Piano Competition invites the winner of the competition to be a judge in the following year's competition, so I sat in the judge's seat for the first time when I was 26 or 27 years old," Sako recollected. "Before then, I had always been on the other side of that situation, so I was extremely reluctant to assign points to other people's performances. I wondered if I had any business doing that. I am accustomed to it now, but in some respects, I listen for enjoyment as well as to judge the contestants' performances. It makes me feel happy to listen to a lovely performance that leaves an impression.
"I think the important thing is how young pianists approach competitions. Winning competitions and money means nothing if you fail to capitalize on the opportunities to perform that come with it. And when results are disappointing, I think it is best to translate those feelings into a different kind of energy within yourself. I was pretty frantic about my own competitions, but I learned not to care about the results as long as I had moments where it felt good to play on stage. I learned to focus on the music and let the results take care of themselves.
"Young people today are more technically skilled than ever. There is so much information out there that everyone is thinking about how to use competitions to gain access to the international stage, and this has the unfortunate effect of pushing some children to give up. Now, there are fewer children who chase vague dreams like we did when we were young. The results of a competition are temporary. I tell my students that they will enjoy music more deeply by having various experiences that help them grow as human beings."
Interview with Akiyoshi Sako