Yamaha Artist Mariam Batsashvili joins prestigious BBC Radio 3 New Generation scheme
Yamaha Artist Mariam Batsashvili joins prestigious BBC Radio 3 New Generation scheme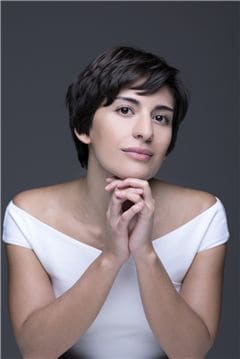 Launched in 1999, BBC Radio 3 New Generation Artists is an internationally renowned scheme designed to nurture young musical talent, and at just 24 years old, Georgian born Yamaha Artist Mariam Batsashvili has become one of it's newest elite members.
Radio 3 is arguably the most globally influential Classical Music radio network, operated by the BBC, it is the world's most significant commissioner of new music and promotes and broadcasts the famed BBC Proms concerts each year.
Mariam already ranks amongst the finest pianists of her generation, her reputation on the global stage with critics and audiences alike is growing rapidly and this latest accolade will no doubt boost her international profile still further.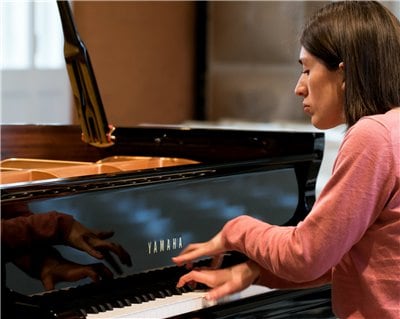 The UK's Radio 3 honour follows Mariam being recently nominated by The European Concert Hall Organisation for the 2016 / 2017 season ( ECHO), this award resulted in a series of high profile and prestigious recitals throughout Europe including the Philharmonies of Paris, Cologne and Luxembourg. Concerts with the Vienna Musikverein, the Palais des Beaux-Arts in Brussels and London's Southbank Centre also followed.
A big fan of Yamaha's CFX concert grand piano, Mariam shot to international stardom in 2014 at the 10th Franz Liszt Piano Competition in Utrecht where she won First Prize in addition to the Junior Jury Awards and the Press Prize. At this time she received numerous plaudits including from the International Jury who noted " She is a complete artist with tremendous touch and sincere emotion."
Performances with leading Symphony Orchestras followed, these included the Dutch Radio Philharmonic, the Rotterdam Philharmonic and the Brussels Philharmonic.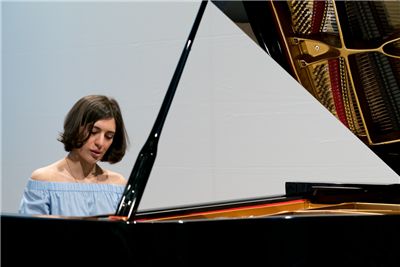 Using CFX wherever possible, Mariam has already given recitals in over 30 countries, a massive testament to her exceptional and extraordinary pianistic ability and talent, in 2017 she became an official Yamaha Artist.
Her personal comment about CFX: Yamaha Grand is the friend everyone dreams of - understanding, supportive and always ready for the most adventurous journeys.
Yamaha Artist Mariam Batsashvili joins prestigious BBC Radio 3 New Generation scheme