Indoor Stages / Houses of Worship [Small]
A compact and portable PA system with enough power for live band performance on a small outdoor stage for an audience of up to 100 people depending on seating/venue size.
- The system consists of a mixing console, 2x powered speakers, a powered subwoofer for front of house sound, and 2x powered speakers for monitoring.
- High-quality reverb and delay add natural depth and vibrancy to the sound with remarkably natural feel. [Mixing console MG16XU]
- Speaker system features D-CONTOUR intelligent dynamic control feature for consistent clarity at any output level. [Powered loudspeaker DXR12]
- High-output, powerful subwoofers with versatile DSP technologies that ensure clearly defined low frequencies regardless of output power. [Powered subwoofer DXS15]
- Floor monitor speakers are optimized with 50° wedge angle. [Powered loudspeaker DBR12]
| Category | Model Name | Qty |
| --- | --- | --- |
| Mixing Console | MG16XU | 1 |
| Power Amplifier | - | - |
| Main Speaker | DBR15(Powered Speaker) | 2 |
| Subwoofer | - | - |
| Monitor Speaker | DBR12(Powered Speaker) | 3 |
System
Built-in SPX Digital Effects
The MG16XU features Yamaha's acclaimed SPX digital multi-effect processor, offering a comprehensive suite of 24 editable digital effects perfect for enhancing your mix, whether adding depth to a speaking engagement or breathing new color and atmosphere into a live band performance. In particular, the high-quality reverb and delay expand the spatial quality of the sound with remarkable realism and naturalness.
Smart Enclosure Design for Floor Monitoring
DBR Series speakers feature an optimized 50°wedge angle for floor monitoring. In addition the DBR12 and DBR15's symmetrical shape allows for effortless configuration of a mirror-mode floor monitoring system in either symmetrical or stereo sound field setups.
Highly Portable Enclosure Design
DBR Series speakers feature a compact, lightweight, and durable plastic cabinet which offers the highest level of portability of all Yamaha powered speakers.
MG16XU
16-Channel Mixing Console
Max. 10 Mic / 16 Line Inputs (8 mono + 4 stereo)
4 GROUP Buses + 1 Stereo Bus / 4 AUX (incl. FX)
1-Knob compressors
High-grade effects: SPX with 24 programs
24-bit/192kHz 2in/2out USB Audio functions
Rack Mount Kit included
MG REC/PLAY, Cubase AI and Cubasis LE available
DBR15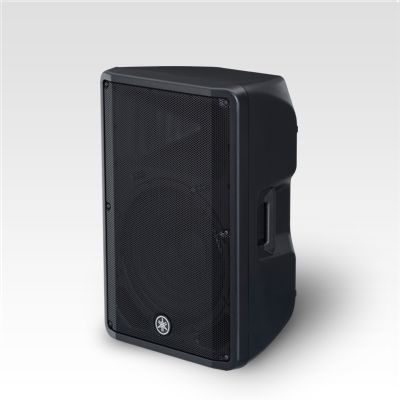 15" 2-way powered loudspeaker
1000W Class-D amplifiers
Maximum 132dB SPL (peak)
D-CONTOUR multi band dynamic processor
Easy-to-use Onboard 2-Channel Mixer
Compact and lightweight (19.3kg / 42.6lbs) with durable Plastic enchosures
Floor monitor angle
35mm Pole Mount Socket
Integrated M8 rigging points for suspended applications
Optional Brackets (BBS251, BCS251, BWS215-300, BWS251-400) and Speaker Cover (SPCVR-1501)
DBR12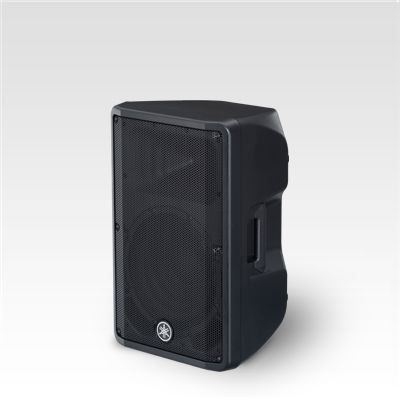 12" 2-way powered loudspeaker
1000W Class-D amplifiers
Maximum 131dB SPL (peak)
D-CONTOUR multi band dynamic processor
Easy-to-use Onboard 2-Channel Mixer
Compact and lightweight (15.8kg / 34.8lbs) with durable Plastic enchosures
Floor monitor angle
35mm Pole Mount Socket
Integrated M8 rigging points for suspended applications
Optional Brackets (BBS251, BCS251, BWS215-300, BWS251-400) and Speaker Cover (SPCVR-1201)
PA Application Guide | Yamaha Commercial Audio