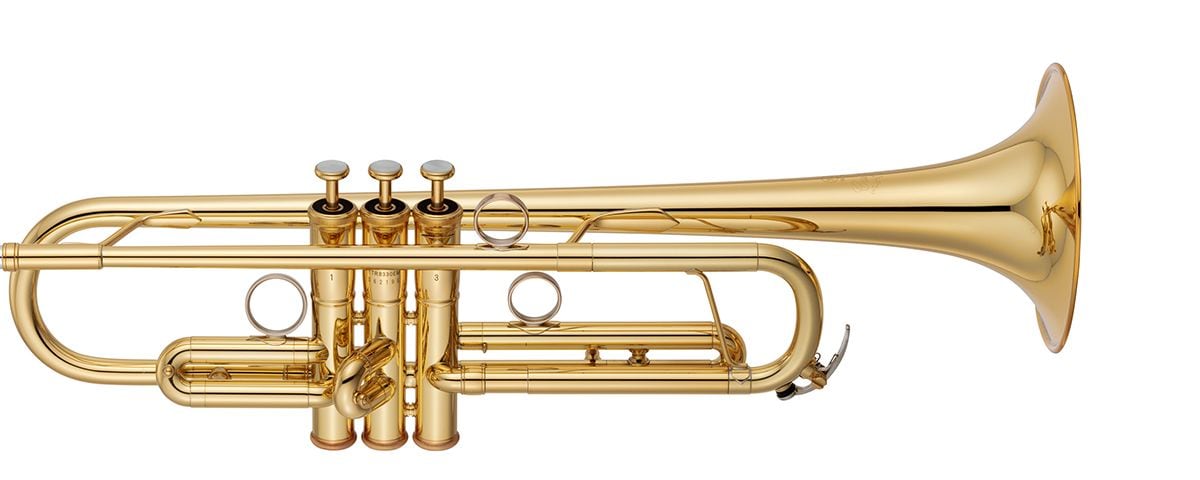 New design leadpipe and mouthpiece receiver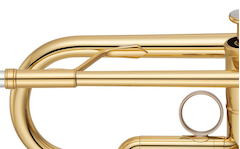 Thanks to just the right amount of playing resistance, high notes are easier to reach and overall control is notably improved.
Step bore (ML)
A step bore* (ML) design has been adopted to achieve optimum playability and tonal consistency throughout the instrument's range.
*The main tuning slide has an L bore, the valve slides have an ML bore, and the pistons have an M bore. This helps to maintain smooth, consistent playability when all three valves are open or fingered in any combination.
Phosphor bronze parts (Bottom caps / 3rd slide stopper)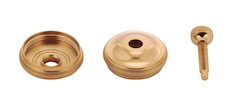 To achieve optimum tone and playability, numerous prototypes were made using different materials of different weights. The result was the adoption of phosphor bronze bottom caps and slide stopper for the first time in the Yamaha trumpet lineup. The new parts contribute to a brilliant high register as well as greater harmonic richness in the middle registers.
Main tuning slide brace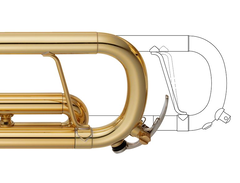 A unique tuning slide brace shape that reduces resistance when compared to conventional braces evens out resonance by minimizing variations in playing feel and resistance. The position of the brace has also been revised in the new model, to achieve optimum overall playability.
Bell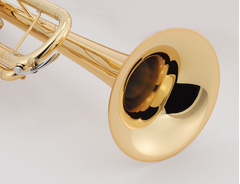 Large one-piece bell (134.4mm, 5-1/4") provides poweful sound and quick response.
French Bead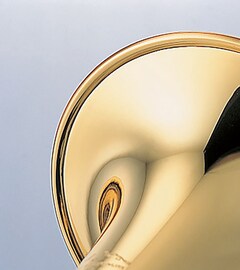 Unlike traditional methods where a round rim is used in curling, French bead is an extremely advanced technique that matches the curling to the shape of a semi-cylindrical rim and is characterized by improved feedback of sound to the performer.
Side Seam
Side seaming is the process of placing the connection point on the lateral valve casing side in contrast to the conventional method of placing the connection point on the lower side of the bell. Side seam trumpets are characterized by a more open vibration.
Mouthpiece (TR-EM1-MK2)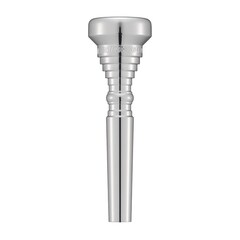 The mouthpiece has also been redesigned for optimum matching with the YTR-8330EM. A slighter larger diameter and more weight provide a clearer high register that is easier to play as well as enhanced tone and improved playability throughout the instrument's range.
TRC-8340EM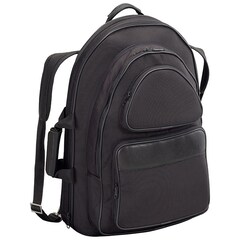 This semi-soft backpack style case has been designed specifically for EM model trumpets. It is a double case that can comfortably accommodate a YTR-8330EM plus one additional trumpet or flugelhorn. Plenty of pockets are provided, and an original mouthpiece pouch is included.